Laser Skin Resurfacing with Pearl™
Oasis Plastic Surgery owns the Cutera Xeo Laser Platform, the most versatile laser and light technologies on the market today, to address virtually every patient's needs.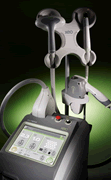 3D Skin Rejuvenation using a combination of TITAN®, Laser Genesis™ and LimeLight™
Facial and Leg Veins with LimeLight™ and CoolGlide Excel® Vascular
Hair Removal with ProWave 770™ and CoolGlide®
The Pearl Procedure – Skin Resurfacing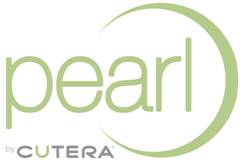 During a Pearl treatment, the top layer of the skin is treated with pulses of light. A portion of the epidermis (skin surface) is gently removed and a natural protective dressing is formed on the skin's surface. Most patients feel a series of brief pinches during the treatments. After 3-4 days, the protective dressing peels off revealing new, healthy, vibrant skin underneath.
The Pearl laser replaces the entire top sun-damaged layer of skin with new healthy skin. Simultaneously, it sends heat to deeper layers of the skin stimulating new collagen growth, filling out and decreasing fine lines and wrinkles. New collagen growth continues for 4 to 6 weeks post-treatment. The combination of new skin and decreased wrinkles results in a healthier, more youthful appearance.
Unlike "fractional" treatments, Pearl treats the entire face, minimizing the number of required treatments. Typically, only 1-2 treatments are necessary to renew your skin.
Frequently Asked Questions:
What is "social" downtime?
Downtime is the time spent recovering from a procedure. With "social" downtime, you can continue your normal daily activities. However, you may not wish to attend important social events because your face will appear pink/red for 3-4 days.
What is a Pearl treatment like?
Dr. Geoghegan guides the Pearl laser over the skin, gently removing the top layer of the epidermis and heating a layer of tissue below it. The treatment takes approximately 30-45 minutes for a full face. The treatment feels like a series of brief pinches. On a scale of 1 to 10, with 10 representing pain, most people report the treatment feeling like a 2 or 3. Dr. Geoghegan uses a topical numbing cream to make sure you are comfortable throughout your procedure.
What can I expect after the treatment?
After treatment, the skin will look like it is sunburned. Dr. Geoghegan will apply an ointment on the skin to keep it moist. The skin will need to be kept moist for 3–4 days. Since you cannot wear sunscreen during this time, you will need to wear protective clothing and limit sun exposure for a few days following the treatment. You are free to wear make-up starting on day 3 or whenever your skin peeling is complete.
After 3-4 days, the top layer of skin peels off revealing new, healthy, vibrant skin underneath.
When will I see results?
You will see noticeable results on day 3 or 4, when the superficial tissue has peeled off, leaving fresh, new, healthy skin underneath.
Who is a candidate for a Pearl treatment?
Patients of any age with sun damage, uneven skin texture and fine lines and wrinkles can benefit from Pearl treatments; however, the most common age group seeking treatment is between 25-60.
What areas will respond best to a Pearl treatment?
Pearl will smooth the skin's texture, as well as soften fine lines and wrinkles, on the face, neck, upper chest and hands.
How many treatments are recommended?
Many patients experience excellent results after one treatment. Others may want a second treatment for best results.
How does Pearl compare to other "like" laser treatments?
Pearl offers the most effective treatment to address fine lines & wrinkles, sun damaged skin and uneven texture without wound care and the lengthy downtime required with traditional Erbium and CO2 laser procedures.
Today's fractionated technologies treat only small portions of the face during each treatment. Typically, 4-6 treatments, each with 4-6 days of downtime and spaced a month apart, are required to treat the face.
Does Cutera have an FDA clearance for the Pearl laser?
Yes, Cutera received FDA clearance in March 2007 for Pearl for skin resurfacing and the treatment of wrinkles. Pearl is used primarily on the face but has also been used on the neck, upper chest and hands.